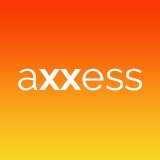 Axxesschat
Axxess Latino Spanish is America's fastest-growing Latin chat line, operating in more than 40 cities across the United States including New York, California, Dallas, Houston, Cincinnati, Colorado Springs, and Dade. Whether you are looking for a Spanish date, flirting, sexy hot talk, friendship, discrete and erotic encounters, or simply casual get-togethers, this is a great place to start. Axxess Latino's personal chat service hosts thousands of Spanish men and women of all ages, with different lifestyles, interests, personalities and backgrounds. Axxess Latino's phone chat is private and intimate, and with such an array of members, you are sure to meet people who share your views or those who will expand your horizons.
You must be over 18 years of age to call any numbers listed here. Products and services are evaluated independently. chatlineconnect.com does receive monetary compensation from some providers listed here.
How It Works
Step 1. Sign up:
Joining Axxess is easy. Simply call 1.888.257.5757 or input your area code on the Axxess website to get your local chat number. Users must be 18 years old or older to use Axxess. Axxess offers a free trial, and there are no activation fees for those who want to join the service.
Step 2. Set up your voice mailbox:
Once you have called, you will be set up with a free voice mailbox and passcode. The voice mailbox allows you to send and receive messages from other members. You will be given a 24 hour grace period for familiarizing yourself with website features and trying out services free of charge.
Step 3. Get started:
Once you join Axxess, you can listen to and browse member profiles from a total of five distinct communities. They include: Love and relationships, intimate and discrete encounters, couples, dating and casual get-togethers, and "The Wild Side". In every community, you will discover lively, entertaining, interesting singles who share your desires.
Key Facts
Q. What is Axxess Chat?
A. Axxess Chat is a platform where you can chat with and meet thousands of Spanish single men and women in your city. Simply make a call, record a free voice message, and you will be all set up to for receiving and sending messages, and participating in live chats with other members. In addition, you can browse member profiles from a total of five different communities.
Q. Who is Axxess suited for?
A. There are thousands of single men and women of Spanish descent on Axxess. Some are bored with their relationships and want to try something different. When you call Axxess, you will find yourself chatting with a stunning array of singles sooner than you think possible, invigorating your dating life and adding an element of surprise.
Q. What is the sign up cost?
A. There are no charges when you join Axxess. When you sign up for the site, you have a grace period of one full day to get used to the platform for free. When you choose to join the site as a paid member, you will be given countless benefits such as SMS notification, free audio services and one to one live chat.
Q. Are Axxess's services private and discreet?
A. A simple answer to this question is, yes. Axxess is committed to protecting your personal information and will never share, rent or otherwise dispense your personal information. Your personal information will never be seen by other Axxess members unless you post the information yourself.
Q. What is the customer service number?
A. You can reach Axxess on 1.877.600.2323 and 1.866.692.9937 anytime. The customer care representatives are friendly, helpful and knowledgeable. They will answer any question you may have. The customer care services are also accessible from within Axxess Chat network.
Q. Are there English speaking members?
A. Yes. While most members are of Spanish descent, there are also English speaking members.
Q. When are users most active?
A. Most of the singles are active during evening hours, weekends, and holidays. Simply input your area code and the Axxess team will help you start your journey.
The Verdict
Axxess Latino Spanish is the fastest growing Spanish chat line in America because of its excellent services. The chat line offers free chat with thousands of single men and women, live chat rooms, free voice mailboxes with free personally recorded greetings, and 1-to-1 chat. Whether you are looking for a casual date, parties, flirting, sexy chats, erotic encounters, romance, long-term relationships or true love, Axxess Latino has you covered. The site offers very low call rates and boasts thousands of Spanish singles across 40 cities in the United States.
Also, the privacy of all members is Axxess's number one priority, and Axxess ensures that members who require privacy get it: each member who signs up communicates over a completely private and anonymous network unless that member chooses to change the settings. Each member has the option to make information private, public, or anonymous during a phone chat. Considering the features and benefits this chat service offers, we give it a 5-star rating. If you want to talk to someone in your city, give Axxess a call on 1.877.600.2323 or 1.866.692.9937, and they will help you get started.
More Chatlines Like Axxesschat