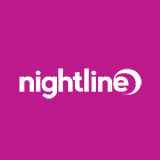 Nightline Chat
Nightline Chat is the premier way for adults to connect and privately chat online, just sign in and start dirty talking immediately. The erotic chatrooms are open 24 hours a day and packed with new users as well as seasoned veterans. Whether you are interested in a fun flirty night or a lovely lady to call your own, Nightline has them both. For those who interested in a more substantial interaction, check out the dating and long term relationship sections and browse likeminded singles in your area. Thousands of users from hundreds of cities around North America sign in every night meaning tons of action waiting to happen- all you need to do is create a membership. This live chat is very attractive and many users describe it as the best adult chat website online.
You must be over 18 years of age to call any numbers listed here. Products and services are evaluated independently. chatlineconnect.com does receive monetary compensation from some providers listed here.
How It Works
Step 1: Users create an account on Nightline and find the local chat room number. The chat room is a group of users from the website who are all in geographical proximity, which means that calling this number guarantees that you will chat with other singles in your area!
Step 2: Select the option for new callers. This service allows you to set up a secure voice mailbox that only you can access. In doing this, the user can save personal preferences and can even get messages forwarded directly to this mailbox.
Step 3: After setting preferences and choosing a category, choose the person you want to connect with. Nightline's all in one system allows the caller to choose who he or she would like to talk to and filter out the ones they don't. There are built in options for sending a message, skipping to the next caller, as well as blocking them. This creates a personalized list of callers that are exactly your type.
Key Facts
Is Nightlinechat only for guys?
No! Nightline is a service offered to everybody. We do not discriminate between men and women; however, like lots of clubs, women get in for free. Both men and women must create an account to use the service. Men have a separate menu list when calling in than women do, but both men and women have access to the same local calling pools.
Is the chat safe?
Yes! Nightlinechat.com has been shown to be very safe. Calling over the phone is safe and discreet and no personal or financial information is shared which keeps both parties safe. When chatting online, personal identity is also kept secret meaning nobody will find out who you are in real life unless you choose to meet. We offer guidelines and safety tips for meeting in person to make sure everyone has a positive experience.
What are some of the different categories?
The dating lines have many different topics with at least one that you will be interested in. The topics allow the callers to find others with similar interest to make the encounter extra special. Finding someone you like is our goal at Nightline Chat. Some categories we offer are 3somes, Hot and Steamy chat, something on the side, Casual Encounter, Long and Lasting Relationships, and the Wild Side… only enter if you dare!
How much does it cost?
Nightline Chat offers different packages so the price is determined by how many minutes are requested. First you will need to select your city to view the rates associated with it. Packages for 20 minutes typically start at $9.99. It is very easy to get lost in conversation and talk for longer than twenty minutes so most people opt for the next package which is 160 minutes or almost three hours for the low price of $49.00. For first time buyers that are paying with a credit card they can purchase this package for half price! Finally, the third package is offered at $99 for 420 minutes or seven full hours of chatting. This package provides the best per-minute rate available to customers.
The Verdict
Nightline Chat is the perfect erotic chat platform for adults to meet and talk whether online, over the phone, or in person. Finding someone to share their dirty secrets with can be very difficult in this fast paced world and slowing down to talk to one of the hot singles in your area is a great way to connect. The website has increased safety of encounters and enhanced security of private information which makes it a very comfortable situation to be in especially for first timers and people who are worried about putting their credit card information online.
The chat rooms are very diverse and you are guaranteed to find something you like in there, even if it is something from the wild side. People you meet can become long term friends or acquaintances or if you prefer you can have one night flings. They have taken the hard work out of finding an erotic partner for the night and they have done so in a very convenient online or phone based chat line. Overall, the website has clearly shown it knows how to get down to business and isn't afraid to get "dirty" along the way.
What are you waiting for? Call Nightline today.
More Chatlines Like Nightline Chat