Chat Line Guide
A phone chat line is a telephonic dating platform. That's a fancy of way of saying it's where people who are local and in your area call to have a good time. It's different from app dating because it bases attraction off of the real-life conversation. Chat bubbles can only go so far. Sometimes, it takes a real chat to establish a connection. There are different types of chat lines that foster relationships ranging from the casual to the romantically serious. Though unique, they operate in very similar ways.
If you are someone who is new to a town, looking for a relationship, seeking flirtation, or just plain bored at home, chat lines are going to be your best friends. They are the perfect way for anyone to meet new people from the comfort and safety of their own homes, and they don't use paid operators. They are full of real cuties in your area who are on the phone for the same reasons you are! In today's fast-paced world, it can be tricky to find a date or romantic companion. With chat lines, finding that connection is very easy.
For the most part, chat lines follow a similar pattern. First, you'll choose which chat line you want to call. Then, all you need is your voice and your phone. You'll go ahead and dial the number. More often than not, the chat line will offer a timed free trial. This can range anywhere from 10 minutes to an hour. Sometimes, trials can last several days. Pretty cool, huh?
Once you call, you will hear a voice that will walk you through the instructions. You'll be asked to record a greeting. Your chat line greeting is the elevator pitch on what makes you awesome. It's an introduction of yourself to the other callers. People will match with you based on your greeting, so you want to make sure it's engaging and fun.
After you record your greeting, you will be able to listen to the greetings of other people. If someone sounds sexy or someone you'd be interested in, you can match with them. From there, you will either get to speak with them in person or leave a message to their inbox. The best part about phone dating is that these callers are nearby, so the connection you are establishing is one that will likely go way beyond the call itself.
From there, the chat line world is your oyster. You can browse several greetings and match with tons of potentials. Who you date and how long you choose to talk to people is up to you! It beats going to a bar or on a blind date, wasting energy and money, and ending up empty. handed when you realize your date isn't really for you. If you have a bad chat line date, you can end it by simply moving onto the next!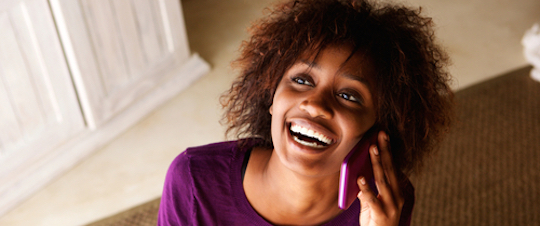 The first thing you need to do before you even call into a chat line is make sure that you are calling into the one that is right for you. The most standard type of chat line is one that is open to pretty much everyone and has a wide range of callers. From those looking for friendship, to love, to phone sex. But then, there are specific chat lines for different communities, like Black chat lines, Latina lines, erotic lines, LGBTQ lines, gay lines, etc.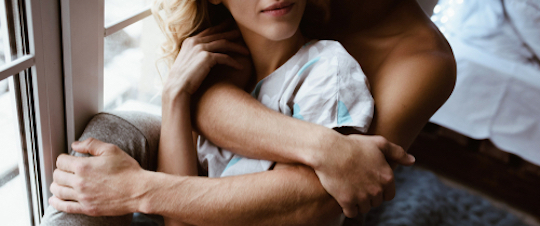 People call into chat lines for so many reasons. Perhaps they are seeking local community, want to make a new friend, want to engage in phone sex, or are looking for a soulmate. Once you figure out what you want out of the experience, not only will you be able to better choose a line, but you'll also know how to act going into the experience.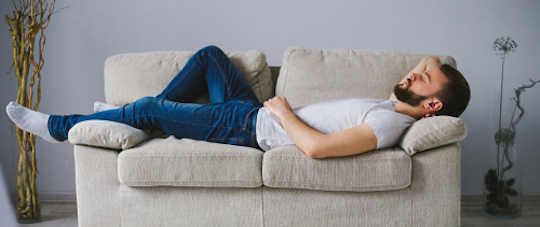 There's not a ton of preparation that's involved in phone dating (hence why so many people love it), but there are some things you want to be aware of. You want to make sure you have the time to talk, that you aren't distracted by kids or roommates, and finally that you feel totally comfortable. You sound sexier when you feel confident, so put those comfy pants on.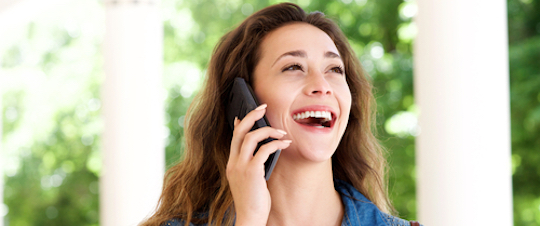 One of the very first things you're going to be instructed to do when calling a chat line is to record a greeting. A chat line greeting is an introductory message that you leave in lieu of a dating profile that you'd see on an app. The greeting needs to describe who you are, what you are looking for, and sound interesting enough for other callers to want to match and chat with you. Most chat lines allow people to flip through chat line greetings until they find someone that sounds sexy to them. Think of the greeting like an audition before the date.
Tips To Have Awesome Phone Dates
Chat Line Conversation Topics
Your Background
This is pretty general, but just talk about you! What are your likes/dislikes? How did you grow up? Give your date a feel for what makes you unique, and then ask them about their life.
The Future
What do you want your future to look like? By bringing up the future, you give your match a chance to let you in on their real intentions for calling a chat line, and you can see if they align with yours. Do you see kids in the future, tons of travel, a white picket fence?
Hypotheticals
Hypotheticals are a really fun way to break any ice on a phone date because they are fun, imaginative, and require a bit of creativity. That's what makes them really awesome openers or conversation starters too. It also gives you a look inside the mind of your match. A favorite hypothetical is, "If you won the lottery, what would you do?"
Dealbreakers
If you are a serious dater, you might want to tell your match what your dealbreakers are in a dating situation. Are you against dating someone with kids? Are you looking for specific traits? By being totally honest about your dealbreakers, you save yourself from wasting your own time and the time of other folks.
Weekends
"So, what did you do last weekend?" It's a really casual question that causes a person to engage and actually think. It also always prompts your match to ask you about your weekend activities. There's always something to talk about with this topic, even if you didn't do much.
Pop Culture
Pop culture provides tons of avenues for different interesting things to talk about. The Kardashians are a pretty popular topic. Try to steer clear of politics, unless your match's political stance is a dealbreaker for you and you are dying to find out where they stand. Try to stay in the lane of celebrity or lighthearted news.
Childhood Memories
It's always fun to reminisce, and childhood is a great topic to bring up to someone on a chat line because it's obviously very relatable. You can talk about your parents, where you grew up, etc.
Hopes & Dreams
Talking about your dreams isn't the same as talking about your future. This is more of a bucket list type of chat rather than a realistic one. It's fun to talk about the what-ifs and your hopes. If you find someone who is into hearing about it, that's a huge bonus (that person is definitely a keeper).
Phone Sex
Lots of people come to chat lines because they are looking for erotic chat. If this is you, then bring it up! Don't be shy. On erotic lines especially, almost everyone is there for the same sexy reasons. You can say straight out that you are in the mood for dirty talk, or you can ask the age old question… "What are you wearing?"
Travel
What are some interesting travel stories or where are some spots you are dying to travel to? Travel is a crowd-pleaser of a topic in that everyone loves to share anecdotes about travel or talk about wild destinations they want to explore. You can even show off your worldliness by bringing this up.
Your Job
While your phone date is not a job interview, you can still talk about your career, especially if it isn't too boring. Don't spend too much time talking about work as people often use chat lines as an escape from the trials of daily life, however it can't hurt to talk about your career!
Dating
Those who date on chat lines know how annoying other forms of dating can be. You can find someone to commiserate with you on how lame and awful modern dating is. You can even get into some of your craziest dating stories. Just steer clear of talking about serious ex relationships as you'll give off the idea to your match that you aren't over your ex.
Favorites
What sorts of things are you really into? Are you a movie buff or have a favorite type of music that you can't live without. Asking someone about their opinions and favorites is a great way to get them to open up and start talking bout yourself. This is also a nice redirect tactic for when times get awkward.
Your Friends
A great partner is someone who would get along with your friends, so talking about them will only do you some good. Find out about your match's friends and if he/she is a social person. You can dive deep into who your close friends are why you've chosen them.
Chat Games
Games are a fun way to pass the time on chat lines. They, of course, have to be chat games such as 20 Questions or Would You Rather. If you find yourself at a loss of what to say, suggest playing one of these kid games but in an adult way. It's a good time and brings momentum to any phone conversation.
Hobbies
What do you do when you are bored? Aside from calling a chat line? Tell your match about what you love to do for fun. There's a good chance that this will lead to suggestions for an in-person date, which is great if that's your endgame here.
Date Ideas
Most people call chat lines because they know they'll meet locals, leading to a high possibility of actually meeting in person. You can go through how a first date between you and your chat line match would go. Are you the type who enjoys the classic candlelit dinner, or do you like to makeout at the movie theater?
Chat Lines
Chat lines are interesting, so why not talk about them! You can mull over why chat lines lead to more serious and genuine connections than app dating or even meeting someone by chance in person.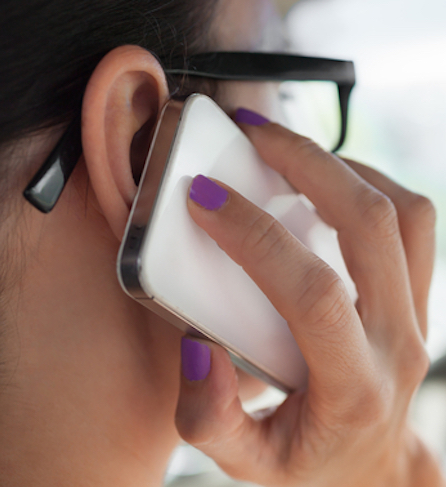 Don't give out personal information: The number one rule for safety is to not give out any personal information over the phone. No matter how close you feel to someone or the connection that you establish, there's still a huge danger to giving out private information. We'd even caution sharing social media profiles as the people you meet on chat lines are strangers, and unfortunately, some bad apples attempt to run scams on chat lines or are looking to actually do harm to others. Keep yourself in the clear by sharing only slight bits about yourself. Your first name is safe and regular conversation is safe, but credit card information, your home address, or ways to find you online can be dangerous.
Report inappropriate users: If anyone makes you feel uncomfortable on a chat line, you should report them. They can be doing any sort of awful behavior from speaking in an abusive way to trying to get information from you that you aren't comfortable giving. By reporting them to customer service on the line, you protect the rest of the community from potential abuse, as well as protecting yourself. Chat lines are meant for people to get to know each other and have a good time. Those who are in the market to ruin that happiness aren't welcome on the lines.
No Minors: This really should go without saying but chat lines aren't for minors. Of course, you'd never be able to really know if the person calling was a minor unless they tell you so. If you have a hunch, inclination, or are straight up told that you are chatting to someone underage, you must report it immediately. Don't get yourself in a sticky or even illegal situation by continuing to chat with someone who you can't be sure is an adult.
Meet up in a public space: Those who connect on phone dating platforms enough to actually meet up are lucky and are using the service for what it's actually designed for. Finding someone awesome to hang out with on that level is amazing and encouraged. However, you want to make sure that you are being totally safe about it which is why you should always meet in a public space for the first couple in-person hangouts. If you want to get frisky, let a friend know that you are with someone and make sure to check in with them.
Move on if you feel uncomfortable: If ever you feel uncomfortable, whether actually on the phone or dating platform or upon meeting in real life, abandon the situation. On the chat line itself, this is easy. With a press of a button, you can escape any bad date. In-person, all you have to do is walk away and tell someone you aren't interested. If you feel weird, trust your gut.