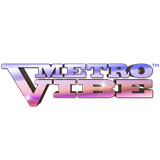 MetroVibe
One of the biggest reasons why MetroVibe stands out is because it takes chat lines to the next level. In the good old days you would call up strangers if you were feeling lonely, but there would be no chance of you meeting up with whoever was sitting on the other end of the line. Now you'll be able to talk to single people just like you, and if you connect with anyone special you could possibly meet up with them in real life and enter into a wonderful relationship. Trust us, the people who call into this urban dating line are almost always a great time, full of energy, and worth the call!
You must be over 18 years of age to call any numbers listed here. Products and services are evaluated independently. chatlineconnect.com does receive monetary compensation from some providers listed here.
How It Works
Step 1 – In order to start using MetroVibe as quickly as possible you should call one of the many free trial numbers available. Alternatively, you will also be able to input your area code on the website, which can be found at MetroVibeChatLine.com. Once your area code has been entered you'll be offered a local number you can call directly instead.
Step 2 – The second step is possibly the hardest, but once it's done you'll not need to worry about it again. It will involve leaving a personal message other singles will be able to listen to. This recorded message will help them decide if they want to reach out to you, so don't rush this step if you want better results.
Step 3 – Lastly, you'll be ready to sit back and wait for lovely singles to reach out to you. This can be done over a live conversation, but you can also send and receive messages first depending on how you'd prefer to communicate. After the first couple of times you connect with someone you'll become an expert at getting lots of dates.
Key Facts
Who Uses MetroVibe? – All of the singles who use MetroVibe are the exact same kind of people as you, which is why it works so well. Everyone wants to have a lot of fun meeting people in a new way they've never experienced before.
Does MetroVibe Have An Age Limit? – Yes, you do have to be at least 18 years old in order to use the service. There is no upper age limit, so you'll be able to find beautiful singles of all ages depending on your personal preference.
Will I Find Someone Close By? MetroVibe is home to tons of single people in well over a hundred cities throughout the country, so it won't be hard to find lots of them close by. You can find a list of all the cities on the website to see how close the nearest one is to you.
Is Privacy And Confidentiality Respected? One of the top reasons why singles turn to MetroVibe is because they're guaranteed to feel safe. All of your details and everything you say will never go any further, so you won't find yourself at risk.
How Expensive Is The Service? You'll be able to pick up the smallest bundle of minutes for a very cheap price. When you buy more minutes the cost also drops dramatically, which is why the cheapest package is nowhere near the most popular one on offer.
Can I Pick Up Any Deals? You are in luck if you're looking to pick up a good deal. When you first sign up with the MetroVibe network you'll save 50 percent on your order. Take advantage of it because it will only be offered once.
How Can I Meet Up With Someone? Arranging a date with a hot single in real life will be up to you and the other person you're communicating with. Don't be scared to meet someone in real life, but do follow all the safety tips on the MetroVibe chat line website.
How Can I Get In Touch? There are 2 great things about getting in touch with customer service staff at MetroVibe. They operate 24/7 and will always be available to help you straight away, plus the trial telephone number is completely free.
The Verdict
Meeting someone online is now one of the most popular ways to find a new partner because of the benefits. It's cheaper and quicker than ever before to find your perfect match. Are you really prepared to wait around for years trying to meet someone special the old fashioned way? It is pointless sitting around when you could be dating someone new within weeks. You'll find a huge variety of people using the MetroVibe chat line, so it doesn't even matter if you're only looking for a little fun.
It also happens to be perfect for those who are scared to walk up to someone hot in the middle of the street. From now on you don't need to let a hot single get away from you because you're not extremely confident. The beauty of using MetroVibe is your ability to converse with someone through messages before building up the courage to talk to them on the phone. From there you'll have no problem meeting them in real life, so sign up now to get started straight away. If you let the opportunity slip away you might be lonely forever.
More Chatlines Like MetroVibe