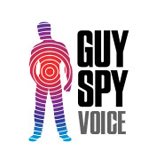 GuySpy Voice
Website Screenshot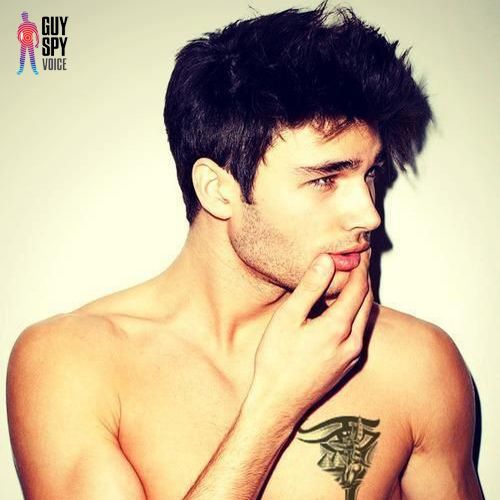 Packages
| | |
| --- | --- |
| 10 minutes | $4.99 |
| 60 minutes | $9.99 |
| 90 minutes | $29.99 |
Guyspy Voice is a gay chat line dedicated to connecting gay men with the thousands of other gay men out there who are feeling hungry for love, adventure, and saucy comradery. Unlike other gay dating sites, Guyspy Voice does not force users to upload photos or fill out meaningless questionnaires. Instead, this platform gets users connected with matches in as little time as possible. The main objective of Guyspy Voice is to create a safe and secure environment for gay men to express their desires and fantasies, get to know one another, and maybe even find the love of their life.
You must be over 18 years of age to call any numbers listed here. Products and services are evaluated independently. chatlineconnect.com does receive monetary compensation from some providers listed here.
How It Works
In order to get the best out of this dating site, it is very important to get the full low-down on how it works. The most essential aspect of Guyspy Voice is cultivating its thousands of male users. With such a diverse caller base, users are able to hone in on the type of guy they are looking to get to know, without ever having to settle. Now, here are some more specific details about what it takes to become a caller yourself and get started meeting some of the men you have been dreaming about.
The first step is to call the free trial number above and sign in as a new user. Once you sign in, you get your free membership and your free trial. The free trial gives you a snapshot of what this calling platform is all about and helps you acclimate.
Once you join the system, you will receive instructions letting you know how to set up your personal voice mailbox as well as what to do when recording your voice message. To increase your chances of attracting other gay men on the site, you need to speak clearly and directly. In your recording, make sure to let your personal flavor shine through. Be honest about what you are looking for and what you have to offer. Make sure that the recording is clear and not garbled by background noise.
Once you have recorded your greeting on Guyspy Voice's gay hotline, thousands of people on the site will listen to it, and pretty soon, you will start being contacted by the other callers. However, there is no reason to sit around and wait. If you want to be proactive, start listening to the personal voice messages of other men on the site, and request to get in touch with them. And in case you were wondering: all conversations on the site are confidential and secure, so you can be totally at ease.
Key Facts
Is there a free trial?
Yes. Once you join this dating site you are set up with a free subscription. The free subscription immerses you in the Guyspy Voice environment so that when you join officially, you already know what to expect and can make the most of it. Although you do not get to enjoy all of the Guyspy Voice features during your free trial, you do have access to all of the platform's basic functions, and you can get a feel for how genuine the people subscribed to this site are.
What makes this site different from others?
This site does not require you to fill out questionnaires or post photos of yourself; you can stay as private as you want about yourself and still have access to the thousands of male callers. Another wonderful thing about Guyspy Voice is the extreme easiness of its interface as well as the guaranteed confidentiality and security of all your conversations and personal information. Another thing that makes this online dating site unique is the sheer fact that all your connections are made through voice, which is such a telling and intimate medium.
What should I expect when I join this site?
You should expect to be inundated in the gay community. As you listen to callers' personal voice messages, you will see that there really are all types of guys using this site. You will get a better idea of what you are looking for, or you may meet someone surprising who opens up new doors for you. You will find people on here who want to listen to your wildest fantasies and share theirs with you, and you will also find people who are just looking to have some heart-to-hearts. So, overall, expect to be surprised and inspired!
How do I cancel my subscription?
Unlike other online dating sites that make it very difficult for subscribers to cancel their subscription, Guyspy Voice gives you the chance to cancel your subscription anytime. Your premium membership will remain active until the end of the subscription period. After that, the subscription will not auto-renew.
Are people paid to participate in this dating site?
This is something that is becoming a major concern to people who want to join dating sites. It has emerged that some dating sites actually pay subscribers in order to lure people to join their sites. However, that is not the case with Guyspy Voice. This dating platform only has genuine subscribers who are ready to let loose and have fun. All subscribers on this site are here because of their free will. Nobody has forced them to converse with you, and none of them chat for hire.
The Verdict
Guyspy voice is a credible chat line that is committed to bringing gay men together to mingle and connect with thousands of other gay men around the country. There are so many men available through this site that you are sure to meet someone you genuinely enjoy speaking with and who feels the same way about you. Additionally, this platform ensures the security and confidentiality of your information including your name, phone number, email, mailing address, and any conversations you have through the site itself. Although you do have to pay some money in order to enjoy the exclusive features available through Guyspy Voice's premium packages, you still have access to great features through your basic, free trial, and it's easy to buy minutes when you decide you want to commit! So, the verdict is: if you are a gay man looking for a partner to connect with, someone to share your desires and fantasies with, Guyspy Voice chat line is really the way to go.
More Chatlines Like GuySpy Voice