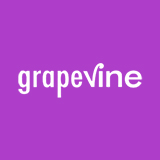 Grapevine Personals
Whether you are interested in trying out a new type of dating, freshly divorced, looking for friends or exciting romantic conversation, or a career bachelor looking to establish a relationship, you will definitely be captivated by Grapevine Personals Chat line – there is someone for everyone here. Established in 1998 as a phone chat line platform for singles to have an opportunity to meet other locals in a safe and fun way, Grapevine Personals is one of the biggest personal chat line services in the world. It is a service that links people directly to one another based on their preferences and location. It also offers users the ability to record greetings and personal messages through individual mailbox numbers. Since the platform is available in many states, users are able to easily find members in their region and connect with them directly.
You must be over 18 years of age to call any numbers listed here. Products and services are evaluated independently. chatlineconnect.com does receive monetary compensation from some providers listed here.
How It Works
Step 1
Getting started on Grapevine Personals could not be easier; all you need is a phone. Just input your area telephone code on the site to locate the nearest system to you. Then when you call you will be provided with a pass code and a free mailbox. The mailbox allows you to send and receive messages from other members.
Step 2
Once you receive your mailbox, leave a message describing yourself, what are you are looking for, and expressing your unique personality. You can call other users from anywhere at any time. Keep in mind that there are no paid operators on this platform, just real people looking for real people like you.
Step 3
The third and last step is to browse messages from other callers, and if you find somebody who interests you, just ask them to chat in private or send them a message. Here you can also take advantage of Grapevine Personals' additional features like Flirting, which enables you to quickly send a pre-recorded message. Or you can use the text alert function to notify you of new messages in your mailbox. If you have any queries about getting started on Grapevine Personals, you can check the FAQ's on their site. They cover almost everything anyone would need to know to start mingling!
Key Facts
What is Grapevine Personals?
Grapevine Personals community has been in existence since 1998, and since then, it has offered people the opportunity to talk live with potential connections in their local city or with those across the way in Canada. It is a service that links callers directly to one another based on their preferences and location. Users can easily chat live with callers in their area who have common interests. To figure out who you want to connect with, users record free voice messages including greetings and browse through thousands of other callers intriguing user profiles. Women always use the system for free while men get a complimentary free trial account upon joining. And, the kicker is: it's all one-hundred percent confidential.
How do I get started?
To find your local Grapevine Personals system, call the number listed above to get started with your free trial and receive your passcode and free mailbox. The mailbox allows you to send and receive messages from other users.
Who uses Grapevine?
A lot of people from all over the world use this phone chatting platform. Whether you are too busy to socialize in person, are freshly divorced, or just really enjoy the fun of talking with new people over the phone, Grapevine Personals brings all types together and helps you connect with just the type of person you are interested in conversing with.
What can I get from Grapevine?
You can look for someone to date, you can have a steamy live chat, you can flirt and you can have different experiences every time! It is what you make it: live out your fantasy!
What are the Membership Perks?
Users enjoy features like cell phone text alerts that alert them when they have a new message from another user, The VINE where callers can mix and mingle, and a personalized VIP list allowing users to keep track of their favorite callers and maximize those connections.
Is Grapevine Personals really free to try?
Yes, it is free to join and to browse messages. However, once your free trial is over and you have found people you are interested in, you will have to subscribe in order to continue nurturing the connections you have made and to meet more people.
How do I get help?
You can contact customer service representatives via (1-877-884-6448) at any time, 24 hours a day, 7 days a week. They are always available to help members.
Are the people on Grapevine paid operators?
No. All users on the platform are real users, just like you.
Is Grapevine private and confidential?
Yes, it is completely, private and confidential. No one will know your personal information unless you decide to give it to them.
The Verdict
Overall, Grapevine Personals is an easy to use and well thought out platform with effective features for setting you up with a great date, potential partner, or exciting phone fling. The extra features such as The VINE (perfect for those who like to mingle and mix) and Flirting (great for those who are a little shy) make it stand out. Nonetheless, like any other dating or chatting service, you typically get what you put in, so if you really want to meet your ideal second half, give yourself enough time to make the connection you are after. Fortunately, finding your mate is a fun process – you will meet so many intriguing people, you will expand your social sphere, and you will gain confidence with every person you talk to. So, if you are willing to put yourself out there and interact with plenty of people on Grapevine Personals, taking time to get to know them well, then you are sure to go on some memorable dates. Have fun!
More Chatlines Like Grapevine Personals