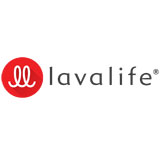 Lavalife
We all need someone in our life. Whether it is a friend to share your thoughts with, a casual date for a fun night, or a serious long-term relationship, you need different types of relationships at different stages of your life. Thankfully, you no longer have to go to bars and hope to meet someone interesting. With phone dating, you have a safe and effective alternative that actually delivers results. Lavalife Voice is one of the most well-known and trusted phone dating service providers for singles in the country. Used by thousands of people across the country, the service aims to connect you with the people whom you are interested in. It allows single men and women to talk to each other, develop a connection, and take their relationship to the next level.
You must be over 18 years of age to call any numbers listed here. Products and services are evaluated independently. chatlineconnect.com does receive monetary compensation from some providers listed here.
How It Works
Step One
You need to call your local Lavalife number. You can find out the number for your city by entering your area code on the website or by talking to a customer service representative, who can be contacted any time of the day and night. Since it is a toll free number, you will not be charged for your call.
Step Two
You need to set up a voice mailbox and a passcode. Once you do, you are eligible to send and receive voice messages with the members of the Lavalife Voice community. Now you are just one step away from connecting with the singles in your city.
Step Three
Record a voice greeting and introduce yourself to other members of the community. This is the most important step in the entire process, as your chances of meeting someone interesting depend entirely on your voice message. So, feel free to tell a little bit about yourself and what kind of man or woman you are interested in.
Key Facts
How old do I have to be to use Lavalife Voice service?
You need to be at least 18 years of age or older to be able to use the service.
Is there any joining fee?
No, it is free to call and join Lavalife Voice. If you are a man, you get 30 minutes of free trial, after which you have to choose a package. If you are a woman, you can use the service free of cost.
What kinds of packages are available?
Unlike many other phone dating services, Lavalife Voice does not charge a flat rate. You are charged according to the number of minutes you choose. Depending on your locality, the minute packages may change. So, you can take a look at the packages available and choose one that suits your needs and budget best.
Can I listen to the audio profiles of Lavalife members before joining?
Yes. You can listen to the introductory voice messages left by other members, see if there are people whom you might be interested in, and then make a decision.
Do I have to pay any fee to listen to the profiles?
No, it is absolutely free of cost. So, feel free to browse around and see if anything interests you.
Will my information be kept private and confidential?
Yes. The personal information of all the members of the community will be kept 100% private and confidential and will not be shared with any third party for any reason. So, you can connect with like-minded people anonymously.
Do I get notified when I get a new message?
Yes. There is a text notification service, which is totally free of cost. Once you sign up for it, you will receive instant text alerts any time someone leaves a voice message for you.
Whom do I contact if I have any questions regarding the service?
The website has all the information you need to know about the service. Apart from that, there are three different toll-free numbers available for English, French, and Spanish speakers. You can call the number any time you want and talk to a customer service executive to find out more about the service.
The Verdict
Lavalife Voice is definitely one of the best phone dating services available today. Firstly, it is a reputed name, so there is no risk of you getting ripped off. Secondly, Lavalife gives you free access to the audio profiles of its members to help you make a decision. So, you can join only if you feel you can find someone who matches your interests. Go ahead try it out now.
Lavalife offers plenty of services free of cost. You can call and join the community, listen to other people's profiles, record an introductory voice message, and get instant text notifications – all free of cost. The minute package you choose is the only thing you are charged for. So, the service offers great value for your money.
Lavalife being one of the pioneers of dating services also has one of the largest profiles of single men and women. So, your chances of finding someone interesting are more with Lavalife than many other run-of-the-mill dating service providers.
In sum, Lavalife Voice is definitely worth giving a try. Who knows? What starts as fun could lead to something more and may even help you find someone special!
More Chatlines Like Lavalife