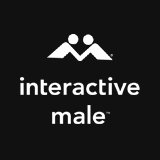 Interactive Male
Interactive Male is probably the hottest gay and bi-curious hookup chat line. The guys here are experts in arousal and know exactly what to say to get you going. This website advertises discreet hookups, signaling that Interactive Male values privacy.
This chat line has local calling pools to get you directly into the local action. The benefit of meeting local guys is twofold. One, you get a new companion who you can meet time after time to talk or hook up with, and two, he can introduce you to his friends. In a situation like that, everybody wins! If local guys are too much to handle, consider joining the national chat lines to secretly discuss your fantasies with guys all over the country. These guys are waiting for you to call and want exactly what you do.
The process is simple. Once you call the number, the platform will ask you to select English or Spanish. You'll then be prompted to enter a membership number. For existing members, enter your number to check your mailbox and get straight into the action. If you aren't a member yet, press the # key to receive a free 30 minute trial. This is essentially a a $5 deal that allows you full access to chat line.
Interactive Male allows you to save favorites. If you have a great session with someone and want to be able to keep track of when he's online, you can add him to the hotlist. You'll receive notifications whenever he's on the line. Even if you're not currently dialed in, you'll receive a text notification. This is cutting edge – not many other chat lines have this hotlist service which allows you to sync your schedule with that one-and-only who really gets you going!
Men from all over North America call Interactive Male to share their wildest fantasies. They're ready to hear your voice and all about what you want. It doesn't matter who you are – you will fit in perfectly at Interactive Male.
Click here to visit the Interactive Male site.
More Chatlines Like Interactive Male