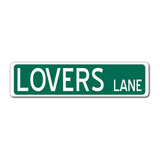 Lover's Lane
Lover's Lane is one the newer chat lines on the market. Established in mid-2015, Lover's Lane takes the best features of classic dating lines – voice based connections – and adds a few more features. For one, you can specify whether you're looking for casual chat or something more confessional. Traditional dating lines focus on connecting local singles to one another, but Lover's Lane creates new phone experiences.
Joining Lover's Lane is rather simple. You're first assigned a mailbox, then you record a greeting about yourself and post it to the timeline, an interactive public portal for all callers to reference. The rest is rather traditional as far as initiating conversations based on recordings.
For those more experienced with phone dating, give Lover's Lane a call. Whether you're looking for commitment or something less serious, there's someone on Lover's Lane most likely looking for the same thing. Lover's Lane creates a welcoming atmosphere that allows people to be themselves, a quality every dating platform seeks to establish.
More Chatlines Like Lover's Lane