Cute Gifts For Your Chat Line Honey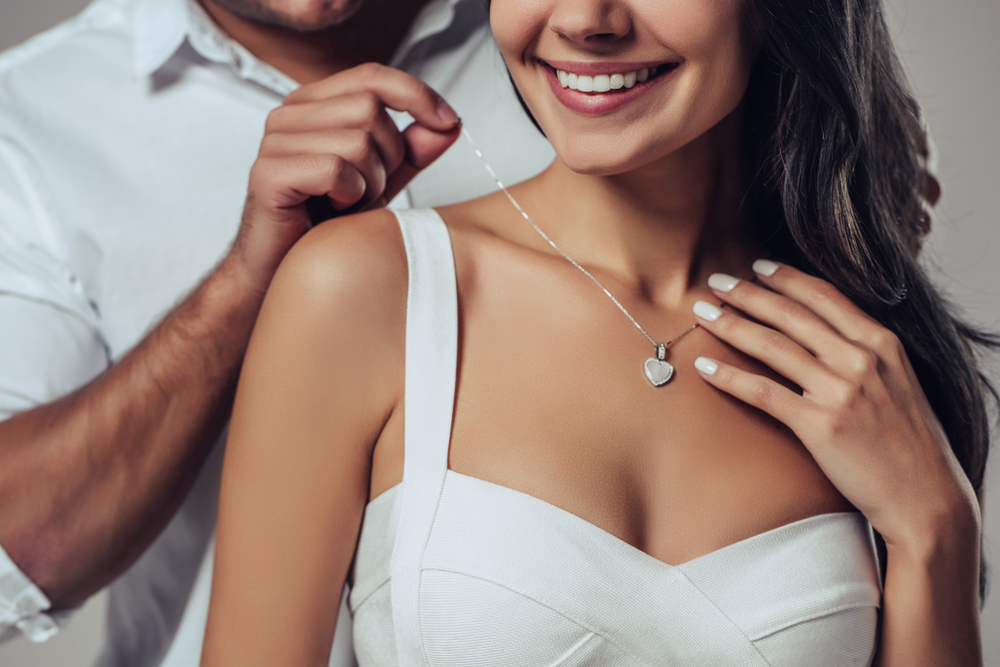 You have forged a nice relationship with someone via chat line, but you live far away from them and are not ready just yet to buy that plane ticket and commit to staying with them over the long weekend, but you want to show them that you are thinking about them. Or you have decided to take the plunge and visit, but you don't want to show up empty-handed. You know your chat line cutie well enough to know that this might turn into some sort of relationship, but you don't know them well enough to buy them a very personalized present. Or you do know them well enough but you don't want to go for the, "I know you inside and out and want to be in a committed relationship," present just yet. If this is you, then this is the article for you. We have researched the gifts most women of ANY age, (18+ of course,) enjoy getting and use regularly, that way you don't have to fret! Make sure that charming chat line bravado you have going on translates to a nice, thoughtful gift because…..why not?! It is time to impress…..without the stress (of finding a gift). Here is a list of gifts for that man looking to buy on a budget, or one looking to throw that budget out of the window, or one that has no budget at all. Remember guys, it is not about how much you spend, it is about the fact that that gift tells your sweetie that you have been thinking about her and have gone out of your way to give her something that will keep her thinking about you.
Spa Gift Box
No, this is not an expensive package for one at a local spa gents. This is simply a small gift basket that you can purchase online at any website such Amazon or the lesser-known Etsy. Etsy is definitely my favorite for these types of gifts because you can find a lot of small-batch, handmade, organic, cute and in some cases, personalized products that that special women in your life will be sure to love. This gift says, "I am thinking about you. You deserved to be pampered. You deserve a night of relaxation after a hard day at work." This gift also creates an ambiance she will not soon forget. These gift boxes come with anything from a soothing soap to beautifully scented candles and a relaxing and detoxifying mix of bath salts to soak your worries away. They could include bath bombs, (gentleman, if you don't know what that is, time to get to researching,) chapstick, cream…..the list goes on and on. The prices and products vary widely when it comes to this gift so it is great for anybody on or off of a budget.
Customized Necklace
You can get a small, dainty personalized necklace on Etsy for a very reasonable price. Sure, when you think "personalized," it coincides with "expensive," but this is simply not the case. A customized necklace is something that she can wear on a daily basis and will really show her that you put thought into the gift. Plus, jewelry definitely makes a statement to women. You can personalize it with her name, a beloved pet's name or even both of your initials with a heart, (if you are at that point – no need to scare her away!) Just make sure to find out (secretly) whether she prefers silver or gold.
Picture Frame
Get your woman a really elegant, beautiful picture frame that could fit into anybody's home. If you don't know what her house looks like, (which you probably don't since you met on a chat line,) have a woman in your life help you pick this one out. This is the perfect gift to get your woman without having to spend a fortune, unless you want to that is. It gives you the opportunity to put in a heartfelt note that says something like, "Too fill with a picture of us when we finally meet." Awwwww, isn't your heart just melting? Hers will be!
(If you like this, you'll love Cheap First Date Ideas for Chat Line Partners)