Chat Line Greeting Samples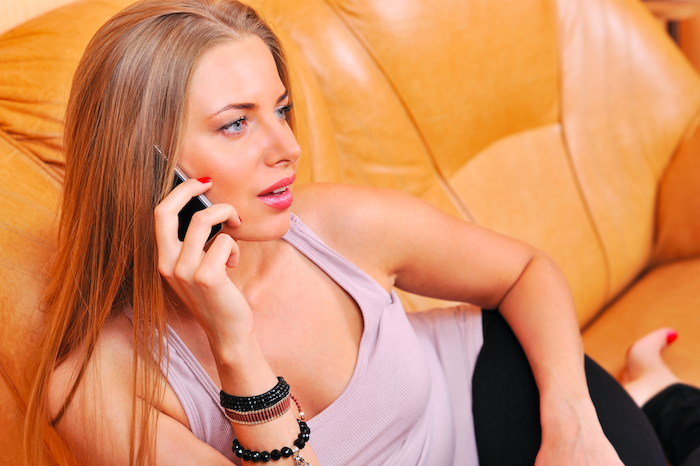 So, you've decided that you're the type of person who should be phone dating. Welcome! It's an exciting world, but with pretty much every chat line, you'll need to record a greeting. Ahh… the ever-confusing world of chat line greetings! Recording a greeting is a way to put your best foot forward before you even meet the person on the other end of the line. You want it to be short, but long enough to show your personality. What are you trying to achieve with your chat line use? A lover, a friend, a companion? You may be seeking something exclusively steamy, or something more emotional. You'll want to get specific enough to make an impression, but not too specific. Whatever you are looking for, you want your greeting to stand out. We've collected some of our favorite chat line greetings to get you inspired!
For Men: 
When you want to have an erotic phone chat: Hello ladies, I'm Mark. I'm a tasty middle-aged guy looking to get down and dirty with one special lady. You'll see that I'm laid back, fun, and able to get you off. I love to please… ready to chat? Get in touch.
When you are looking for a soulmate: Well hello, I am so glad you're here. I'm Brian and I love to be active, go on fun dates, and get lost in conversation. I'm in my 20's and looking for an older woman to fall in love with. Is that you?
When you just want to have fun: Hey ladies! My name is Jim. I am 45, in love with my golden retriever, and am looking for a good time. Not sure if I'll find friendship or something more, but I'm open-minded and love to have fun.
For Women:
When you want to have an erotic phone chat: Hi boys, it's Cady. I'm all alone at home and itching to speak to a big strong man. I'm 25, in my tiny PJ's, and can't wait to meet you. Can you handle me? Let's find out…
When you are looking for a soulmate: Hi guys! My name is Jess and I am looking for the guy I'm going to spend the rest of my life with. I am happy to take it slow, but I am looking for the real deal. If you love cooking, yoga, and the beach, we might be a perfect match.
When you just want to have fun: I'm Allie, what's up? Decided to check this whole chat line thing out. I am young, fun, and not sure what I'm looking for to be totally honest. Want to help me figure it out?
The above greetings are great examples that each show personality, reveal your dating style, allude to what you are looking for during your chat line exploration and make you sound fun! Read through each one and keep in mind which phrases or styles feel the most genuinely you. From there, form your very own greeting. The general greeting formula is the following: Introduction, personality-revealing sentence, what you are seeking. It doesn't necessarily have to be in that order, but if you have no clue where to begin, start with that! Make sure that when you sit down to do the recording that you speak clearly and that there is minimal to no background noise. Feel free to laugh or smile as you record. You'd be surprised how well this translates into a recorded greeting. Also, ending the greeting with a question or call to action is always a good idea. Good luck!