Ways People Flirt With Their Phones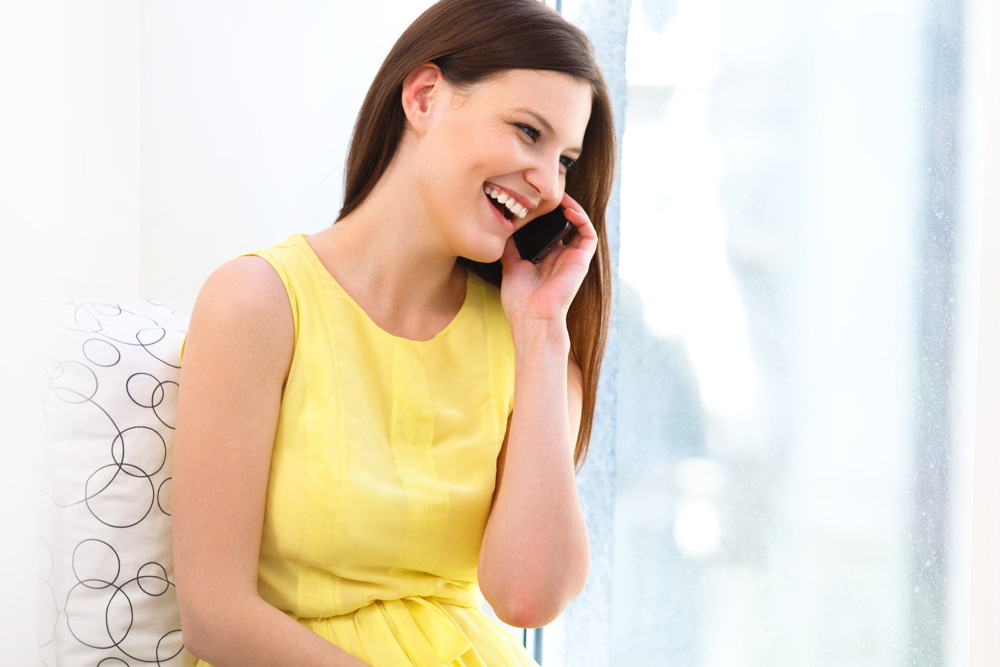 With technology and the internet being ubiquitous, many people are able to flirt easily. Even more convenient is the fact that there is an endless list of apps and websites that can easily be downloaded on your smartphone. It's no wonder people are able to find love, or at the very least, have a good time, with just a tap on a phone screen. If you are new to the world of phone flirting or just want to get better at it, you have to know where to start. Read on for the top 5 ways you can flirt on your phone.
Phone Sex
One of the most basic and obvious ways to flirt on your phone is phone sex. It is one of the oldest ways to flirt on your phone and one of the most intimate as well. Although phone sex doesn't include any visual interaction, it has its benefits for those who are romantic enough to use it. The operator is able to vocally fulfill your most intimate fantasies while you are free to imagine whoever you want. The fact that there is no limit on your sexual creativity, and the simplicity of it, are the reasons why phone sex still works today.
Snapchat Sexting
Phone flirting wouldn't be complete without nude selfies. That is why Snapchat sexting is one of the most popular ways to get steamy on your phone. It's no secret, either, that Snapchat functions as the perfect type of social media for sexting with other people. Ever since the app became available to download in 2010, people have mischievously used its main feature, which allows you to view a picture for a few seconds before it disappears. Not to mention, with Snapchat's vast rise to popularity, many porn actresses are joining the sexting business. That means you might get an opportunity to see your favorite porn star get kinky and intimate on your mobile device.
Online Chat Rooms
Online chat rooms are very well known for allowing you to not only flirt, but find dates as well. They also present the perfect opportunity to chat with people from around the world with great ease. Chat rooms are also good for knowing personal facts about the people you communicate with, since many people have their own detailed profiles. Using chatting apps on your phone gives you versatility by enabling different forms of flirting which include messaging, nude selfies and playful videos.
Facetime Video Flirt
Perhaps the best way to flirt on your phone, Facetime makes playful communication very interactive. There is no need to send chats or patiently wait for someone to send you their nude pictures. Everything is live which means that all of the flirting done is natural. You are able to have a one-on-one playful session without interruptions. That means you can act out a raunchy situation and feel like the person on the other side of the screen is actually with you. It is the closest thing you can experience to real-life flirting on your phone.