Chat Lines for Dating? Yes.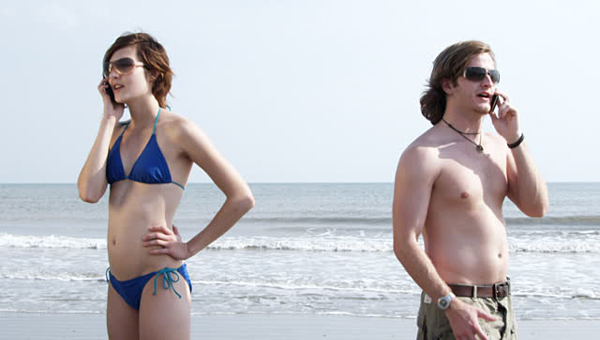 We're living in an increasing digital age. If you're in a public space, a quick glance reveals how dependent on technology we've become. People are constantly on their cell phones. Everything from directions to recipes is in the palm of our hands. It's quite a world where the answer to nearly every question is at our fingertips.
Swept up in the digital age are the ways we now meet people for dating. Dating websites and apps, like eHarmony and Tinder, are on the rise. They're now considered "traditional" forms of dating, whereas meeting people organically through friends or at the bar is prehistoric.
Yes, dating apps and websites, and even meeting people through other people, works for some. But what should those who have yet to find love through these means do? There are plenty who approach online dating with an open mind yet still fail to meet someone. The ones still looking should know that there is a different kind of dating platform that may work – chat line dating.
Chat Line Dating
Dating websites and apps may have failed some folks, but that doesn't mean they should rule out technology altogether. Few people realize that their cell phones can help them meet people without an app. Enter chat line dating.
Chat line dating began in the 1980s, when men and women called choke exchanges and were connected to one another via moderator. Fast-forward roughly thirty years and the process remains largely the same, albeit with some changes. Chat lines are toll free phone numbers that people call to be connected with eligible, local singles in their area. These dating lines are often confused with old-fashioned 900 smut numbers. That couldn't be a more inaccurate comparison.
Singles chat lines work in three basic steps. First, a person finds a dating line service that's best suited to them. Second, that person calls the phone number, most often with a free trial (limited minutes for men, free lifetime membership for women), and records a brief greeting. This pre-recorded message usually includes a name, age, and the top 2-3 your ideal partner is interested in. Third, after recording the greeting, the person browses other people's greetings, selecting one they like best. If the person selected accepts, the two are immediately connected into a private, live phone conversation.
There are tremendous benefits to meeting people through the phone. For starters, the reliance on voice makes the encounter more exciting and mysterious. It's been demonstrated numerous times that the voice is a particularly unique tool to capture and command attention and respect. Some may counter that people want to know what another person looks like before giving them the time of day, but chat lines take the opposite philosophical approach – why not find out if you like what the person has to say rather than what they look like.
Second, dating lines cater to the widest range of daters. In other words, people looking to date are often lumped into one category of "trying to meet their lifelong partner," but the opposite is often true. Different people look for different things. Chat lines cater to this dating nuance by offering slightly products with slightly different specialties. Whether It be casual or serious, chat lines are a viable platform. A popular platform LiveLinks, for instance, is designed for people looking for long-term relationships. RedHot Dateline, on the other hand, is for casual hookups. It's like comparing eHarmony to Tinder – both are dating, but different focuses. To best help you figure out which one to try first, check out this list of singles dating lines that you can try for free.
It may seem strange to meet someone over the phone in a somewhat anonymous fashion, but people having been doing it for decades with great results. These dating lines are sometimes dismissed as "late night hookup," and while they can serve that purpose, their scope is much wider.
If you haven't tried a phone chat line and are single, give one a call. There are plenty of free options out there, so you have nothing to lose.