Calling A Chat Line For Friendship? That's Cool!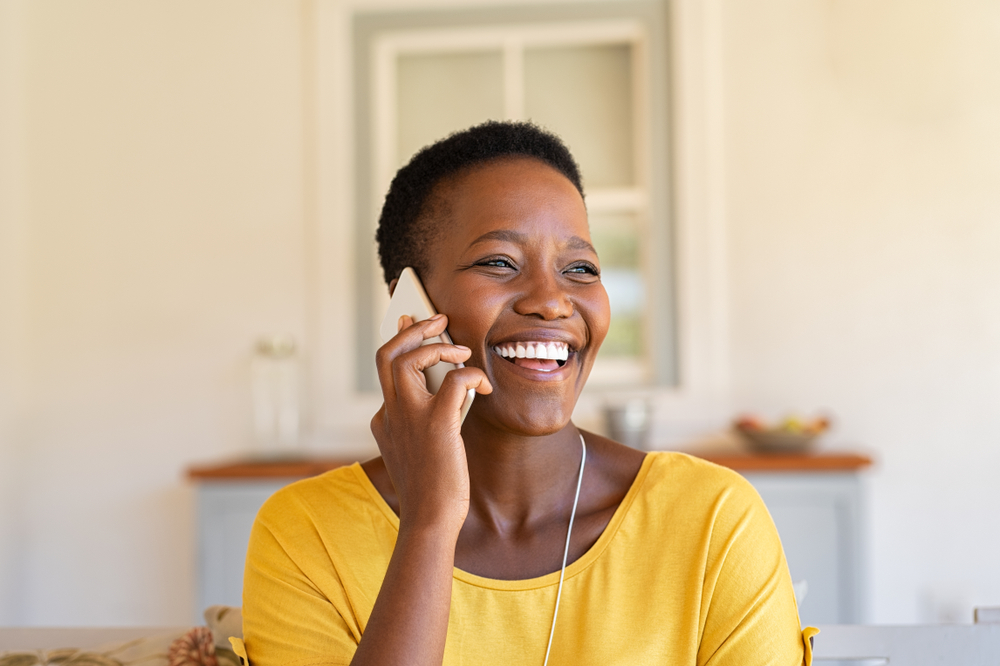 Chat lines are typically known as phone dating platforms, but people use them for all sorts of reasons. Some people use them to find a sense of community, others use them to find quick hookups, and some use them for love. There's no 'right' way or 'wrong' way to use a chat line, and if you're doing it to make friends you sure are in good company. But, of course, many people who do call phone dating platforms do so with some sort of romance or sexual encounter in mind. Knowing this, there are things you can do on a chat line to keep it platonic and still make awesome connections. Here is what you should be doing if you are using a chat line for friendship.
Don't call a party line
If you are absolutely not looking to hookup or have phone sex, then avoid party lines like Nightline. These lines are designed for erotic chat and they cater to folks who are horny. In other words, it's not the ideal spot to sit around and chat platonically with someone in your area. Chances are, you are going to find a lot of people who want to bone and it might just feel like a waste of time. This doesn't mean that friendships on these lines are impossible, they are just highly unlikely and you're sure to frustrate a lot of people who you come into contact with.
Think about your desired community
Now that you now erotic lines aren't really an option, you'll want to think about what kind of community you are looking for. For example, if you are part of the LGBTQ community, you might want to call a gay phone chat line. Within the scope of gay chat lines, there are party lines and lines more open for friendship. The System, for example, is a welcoming LGBTQ line that offers friendship along with everything else. It's sort of an 'anything-goes' line. This goes for other communities as well such as Latin communities or Black communities. If you call into a chat line with folks you share commonalities with, you will have a better chance of making friends.
Make your greeting friendly
Your greeting is where you can make your chat line intentions the most clear. It's the first thing people will know about you from calling the line, so by making your intentions clear, you attract people who will be good for your needs. You can say things like, "I am only looking for friendship," or "I'm not sure what I'm looking for." This will drive away people who are specifically in the market for romance or sex and attract people who are in the same boat as you. It's a method which saves you time and energy. By saving time on a chat line, you also save money.
(If you like this, you'll love Chat Line Greeting Samples!)
Use the free trials
Speaking of saving money, you can utilize the free trials on chat lines to make friends without spending a dime. You can always call a line, use the free trial, and get someone's contact info if you really do connect with them! Some free trials last hours, others can last for days. Just because you're strapped for cash doesn't mean that you shouldn't be able to take advantage of what a chat line has to offer you! In our opinion, the ability to foster a strong community of connections is pretty priceless – it shouldn't be pricey!
Keep the conversation casual
Because you are interested in platonic relationships only, you'll want to keep the chats PG-13. Maybe even PG. If you lean into a sexual or romantic type of chat, you may find yourself leading someone on or even making yourself frustrated (as you won't be making the kinds of friendly connections you wish to be making). Here are some friendly topics that you can talk about on your platonic chat line 'date':
Your weekend
Your favorite destination spot
Things on your bucket list
Your favorite movies
Music you are into
Your family or friends
Pop culture
Don't overthink it
If you find yourself overthinking the situation, you're going to come across as nervous which might confuse the matching who you chat with. They might think you are nervous because you want something romantic out of the situation. The more laid back you are on the line, the better and more at ease your match will feel. It could potentially lead to some really great friendships if you go into the situation with a clear mind and a lack of stress or nerves.