GuySpy Voice vs. The System: Which is better for gay phone chat?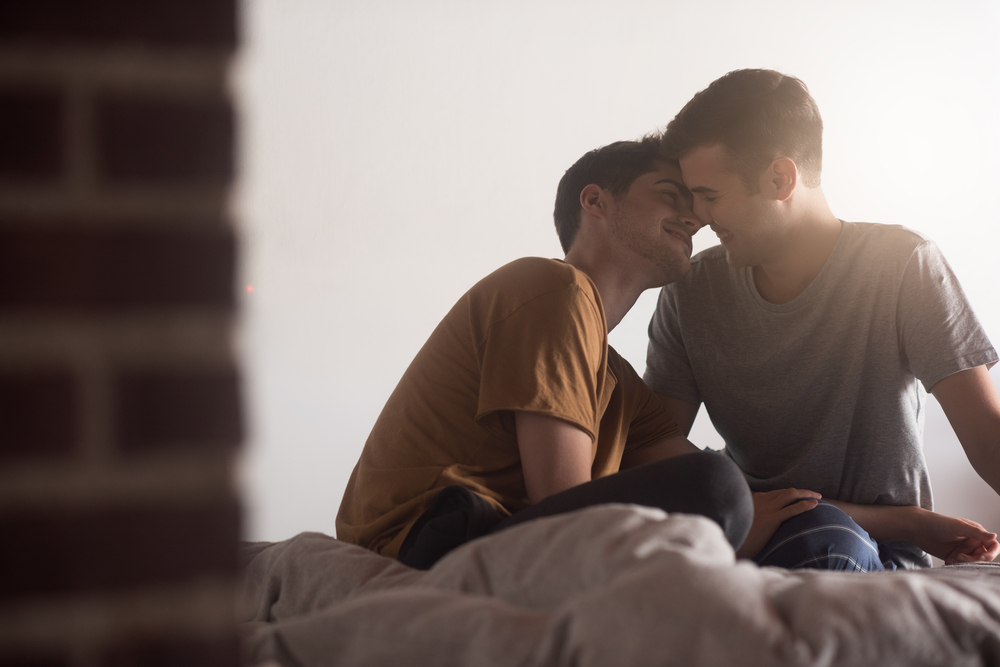 Gay phone chat is a very special type of chat line breed. It's not like other lines, because the audience is so specific. This isn't just true for phone dating, it rings true for other types of dating as well (like apps). It's known that the LGBT community is very proud- and rightfully so! It lends itself to steamier, more to-the-point types of conversations within the chatline community. GuySpy reflects this, and so does The System. Both are awesome lines in their own rights, but depending on what you are looking for, one line might be better than another for you! If you are interested in finding out if you should be calling GuySpy Voice or The System, keep reading. We've laid out the pros, cons, differences, and things that would make you lean one way or another.
Both are LGBTQ friendly… sort of. 
Both gay phone chat lines cater to the gay community, that much is obvious. However, The System has its doors slightly more open towards different types of LGBT members than GuySpy does. GuySpy is more about men meeting men. It's gay guys who know that they are definitely into other gay guys! It clearly advertises itself that way, beginning with the website where there is a pile of shirtless men… yummy! On the other hand, The System is an all-systems-go operation! Lol, see what we did there? But seriously, The System literally allows 'anything but straight' which makes it way more open than just allowing men to talk to men. There are trans options, lesbian options, gay options, and everything in between. So, if you are looking for gay phone chat specifically, you might want to go with GuySpy Voice. But, try The System if you are down for anything else! Here are a few of the types of matches that are created on The System:
Gays
Lesbians
Bi-curious
Bisexuals
Transsexuals
Transgender
Drag Queens
Both are very sexual
We would consider both of the lines to be very heightened sexually. It's something you'll notice on the homepage of both of the websites, GuySpy especially. We'd argue that they are just as much erotic or party lines as they are relationship lines. Do people fall in love? Do they meet sexy locals whom they want to spend the rest of their lives with? Of course! That can happen anywhere, but there is a very strong sexual energy when you call either of these lines. We will say that The System seems to be less about sexy chat and more about meeting open-minded, like-minded, no-hate members of the community. It's actually a great platform for building your local LGBTQIA community if you are someone who hasn't totally found that in your city yet!
Straight people call The System
Many people who identify as straight aren't going to call GuySpy voice. That is, unless they are closeted and calling or aren't open with their gay identity. There's not really a reason for straight people to call into the gay phone chat line. However, at The System they openly say that straight people are very welcome. It seems that some straight people call in just to learn, open their minds, or because they are curious! Again, there's a major open-door policy over at that phone chat line.
Packages Vs. Memberships
GuySpy offers packages! Ok, you already knew that. We mean they offer pricing packages to their members. It's pretty affordable and people are generally pleased with the pricing. The System offers an unlimited membership though. If you are someone who loves to call into chat lines day or night, all the time, 24/7 and you just can't get enough, this is going to be the more sensible pricing option for you! When we say unlimited we mean unlimited. You can call The System all the time with the membership.
Discretion?
In the gay community, and chat line community in general, discretion is very important. You always want to put your safety first and be as discreet as possible. Luckily, both of these lines know that and are pretty hands-on with their ability to keep things hush-hush and protect your information. As always, there are things you can do to make sure you are staying safe on a chat line (like not engaging with minors or giving out personal information), but what's more is that both of these brands want you to be safe too. These lines aren't shady, their websites are modern, and they care about their members and callers.
The bottom line?
This is what you really want to know, right? Well, the bottom line is that both lines are great, affordable, and full of sexy fun people looking to get to know you. The System is less local-driven and allows for callers to reach each other internationally. They are a lot more open and accepting when in it comes to who calls. GuySpy is a little bit more geared towards gay men specifically, and that's ok! It really depends on what you are into and what you are looking for. If you aren't totally sure, call into The System first. They will welcome you with open arms, hearts, and legs!
(If you like this, you'll love How To Sound Dateable on a Chat Line)