Dating Resolutions For 2021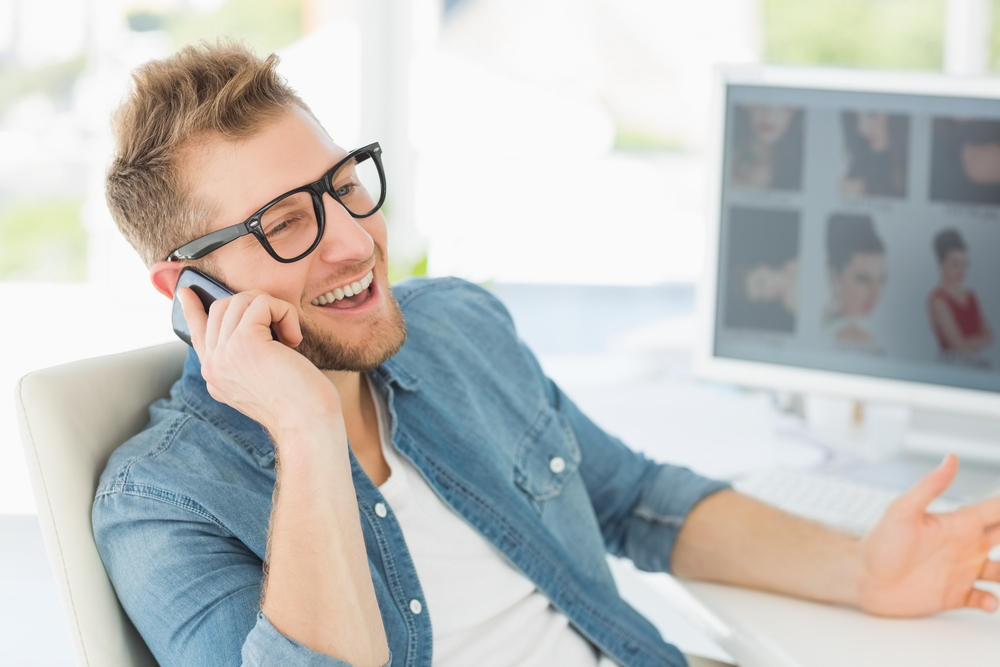 We can all agree that 2020 was a unique and difficult year. It put strains on our work, social lives, and pretty much everything else. While these elements of our lives suffered greatly, we also learned a lot. Chat line dating became more popular than ever as people felt safer dating from the comfort of their own homes. It serves as a thin silver lining through all the challenges that this year has posed.
But we can finally say that 2020 is behind us, and we are ready to embark on bigger and better things. No, the state of the world didn't magically heal overnight; however, it is not a bad idea to start thinking about when things will finally get back to normal.
People love to use a new year as a fresh start. They might implement resolutions for themselves that have to do with their health or productivity. But it's smart to factor your dating life into those resolutions. Believe it or not, there are actually wrong ways to go about chat line dating!
We've come up with some easy chat line dating resolutions that you can carry with you into the new year. Each of these resolutions are designed for you to put your best self into the dating pool and help you meet someone who is really worthwhile.
Recognize your self-worth: It can be easy to lose yourself in a sea of available daters. You might feel rejected or go through dry spells. Phone dating opens you up to so many opportunities at a quick rate, so it can feel like a 'dry spell' when you don't get a match for just a day or so. Try not to focus on those things and recognize that you are an amazing person! That value of yourself will shine through on the phone and help you land that special someone.
Be a better listener: Most people who start chat line dating just want to be heard by another person. They want someone to genuinely absorb what they are saying and connect with them on a level beyond the surface. Listening is a very important aspect of chat line dating. Make sure to actively listen by asking follow up questions while your date speaks.
Put yourself out there more: There are tons of singles lines for you to call. Sometimes we get comfortable on one line and hesitate to expand opportunities for ourselves. But there are many numbers available to you. Most of them offer free trials so it doesn't hurt to give them a ring!
Brush up your chat line greeting: A chat line greeting is how you will show who you are to potential matches. You might be set into a routine right now where you know immediately what to record. Or, your current recording isn't getting you what you want out of the dating world. Try switching it up in the new year to see what kinds of people you attract!
Spend time away from chat lines: Chat lines can become a compulsion and take up a ton of your time. But the truth is that if you are not a well-rounded person, you won't attract the right people. It's advisable to take time off of chat lines if you find yourself in this pattern of using them far too often.
Know what to look for: Are you constantly going after people who are unavailable? Or do you always end up with jerks? This might have more to do with you than the people you are dating. This does not mean that it is your fault. But you might subconsciously continue to go after bad apples. It happens all the time! That's why it doesn't hurt to figure out exactly what you want. You can even make a list of things that are dealbreakers for you, or qualities that you plan to look for as you move into your dating future.
Don't take it too seriously: Easier said than done, we know. Finding love is something that is serious, after all. What this really means is that you should take some of the pressure off of yourself and just have fun with chat lines for a bit. The irony in this is that by being chill on a chat line, you are likely to attract people who are seriously into you!
Smile: This sounds crazy, we know. Chat line dating is not something that is face-to-face or even an in-person thing. Your partner can't tell if you are smiling or not. However, the energy that is produced when you smile is palpable on the line and will help you navigate the dating world with ease!
Don't settle: You are worth finding someone amazing. Your soulmate is somewhere out there, phone dating just like you are! Don't give up and don't settle for anyone who doesn't make you happy. If there's a lesson we can borrow from 2020, it's that nothing is certain. So don't back yourself into a corner by settling for lame daters!
Be yourself: Don't forget to always be yourself on a chat line. It can be tempting to lie or embellish the truth, but that's not the foundation you want for any future relationship. Be true to yourself when you call into a chat line and great things will come your way.
Did you like these chat line resolutions? Take some of them for a test drive to see if they actually improve your dating life!
(If you liked this, you'll love Top 6 Tips for Singles Who Phone Date)