How To Flirt On Lesbian Chat Lines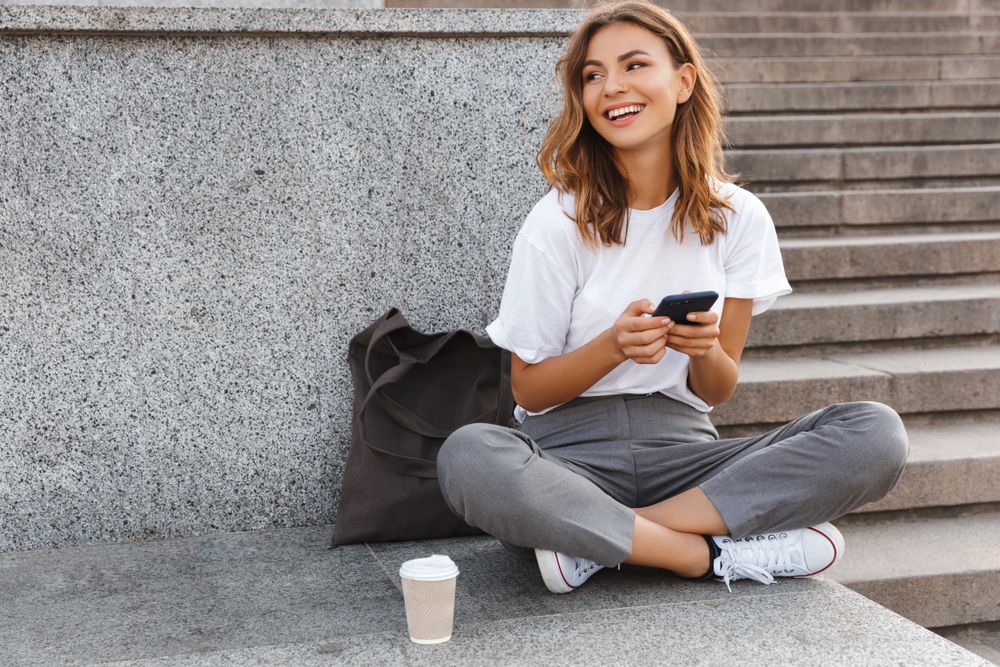 Of all the types of chat lines you can call, lesbian chat lines are perhaps the most unique. This is due to the simple fact that, like most things, when chat lines were created, they weren't necessarily created with the LGBTQIA community in mind. If you consider the fact that most chat lines that boast 'local hot singles' usually offer free calls to women, it makes sense that it was built for cis-hetero couples and relationships. But, what if all the callers are gay? Or better yet… women? There are certainly free chat lines for women as well, but they aren't so great. Most of the lesbian chat lines offer free trials though, so you can see if it's something that is for you. Flirting, or more specifically chat line flirting, is not a one-size-fits-all type of thing. There are so many types of chat lines (from urban all the way to Latina!), and Lesbian chat lines comes with its own set of flirty rules. You want to be the hottest lesbian on the line? Here is how to ace lesbian phone chat.
Have an awesome greeting
A greeting, for all kinds of chat lines, a greeting is how you get your foot in the door. It's the first thing your potential match will hear when they make a decision as to whether or not they'd like to connect. There's a fine line you've got to walk when making an awesome chat line greeting. You want to be flirty but not desperate. On hetero chat lines, the greetings tend to sound a bit contrived and overly sexual. But, that's the name of the game. If you're looking for some phone sex, you can go the same route. However, if you want a real connection, try keeping the greeting down to earth and sprinkle in facts about you and what you are looking for. Keep it basic without being basic (if you catch our drift). Impress your lady with this first impression!
Make eye contact, with your words
In the lesbian dating community, it's known that eye contact is crucial in ruling the dating game. Of course, on a chat line, you can't really make eye contact. It's pretty nice for lesbians because women often value an emotional connection over physical attraction any day of the week, so it fosters a deeper connection by removing the visual aspect of modern in-person or app dating. So, how does one make eye contact with their words? Well, it might come in the form of a flirty joke or sensual giggle. You just want to make it clear over the phone that you are into the person you are talking to without being totally obvious. It's a verbal wink, if you will. It might have to do with the sexy tone in your voice, asking what your match is wearing, or adding some hint of a sexual nature to the chat. It makes a lasting impression!
Be vulnerable
You are a woman looking to speak with other women, so you already know that vulnerability is appreciated on lesbian chat lines. Most women call looking for a deep connection. We're not saying it's as easy as it sounds to open up. You might want to use some handy chat line tools to help you. For example, you could play a game of Would-You-Rather just to set a premise for asking deep and personal questions without it feeling personal in a creepy way. Chat line games are an awesome way to dig beneath the surface of your cute match, and for you to do the same! And, make sure to tell the truth. These chat line ladies can sniff through a lie like bloodhounds… even over the phone. It's one of the many gifts awarded to women. So, just be yourself, play some games, and focus on having fun. If the conversation takes a turn into the super-vulnerable, go with it! But, don't let yourself be put in a place that feels uncomfortable. This is your time to enjoy flirting with hot sexy single women!
Make real plans to meet up
One of the benefits you've got on a lesbian chat line is that (almost) everyone is the real deal. On regular lines, there is a lot of flakey behavior because women who call into straight chat lines don't always have the best intentions, and most of the men are hornballs. Lesbian lines, like Lavender Line, are awesome because the women are usually very legit and dying to meet each other in real life. There are actually more real-life connections made on more specific lines for this very reason. So, show your match that you are the real deal by making legitimate plans to meet up if you guys are calling and in close enough areas where it makes sense.
(If you like this, you'll love GuySpy Voice vs. The System: Which is better for gay phone chat?)