Is He/She The One?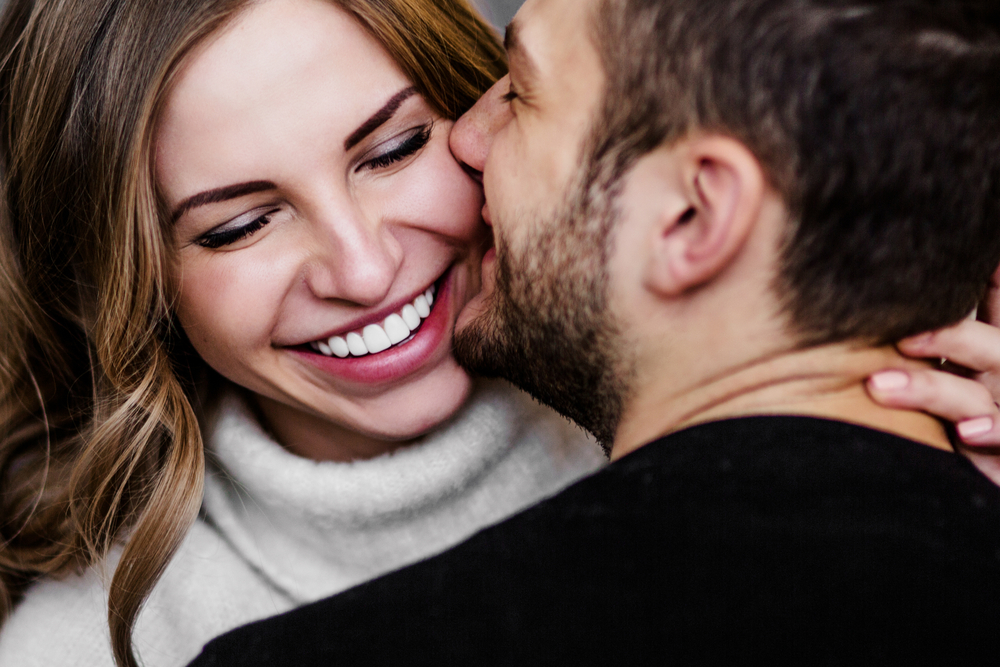 When it comes to chat line dating, there are ample opportunities to meet someone that you might fall in love with. Lots of people use chat lines, which means there are also a lot of options that will be thrown your way! You'll meet some people that you know immediately are not the ones for you, but you'll also meet people who will spark your interests. You might feel excited every time you speak with that person or have spitfire chemistry. Is that person the one? There's a great chance that he/she could be! But, you don't want to waste your time if he/she isn't right for you. You also might feel that chemistry with multiple people at once and are looking to narrow down. If this sounds like you, check out our list of things that will determine whether or not that person who consumes your thoughts is actually the one for you! 
YOU WANT TO SHARE SECRETS
If you find yourself wanting to share intimate details from your life with your partner, chances are he/she has established enough trust between the both of you for you to feel very comfortable with that person. Feeling safe enough to tell another human being your secrets is a huge sign that you have met someone extremely special. 
YOU LOVE INTRODUCING HIM/HER TO YOUR FRIENDS AND FAMILY
The desire to show off your significant other to friends or family members indicates that you love the person enough to share him/her with other people you love. Introducing your partner to important people in your life also shows that this person is important to you! 
HE/SHE MAKES YOU LAUGH
Laughter is an expression of pure joy and happiness. If a person can make you laugh frequently, you know that they hold a special place in your heart. They must be especially important if nobody else things that he/she is funny. It's about the joy that the person brings to you. Finding joy in the way another person relates to you will keep your relationship fun and exciting for years to come. 
YOU ARE COMFORTABLE BEING YOURSELF 
There is no relationship if you aren't being your full self with another person. Sadly, some people who have been in long-term relationships find themselves with people who they don't feel comfortable enough with to fully express themselves. We don't have a lot of time on this earth, so sharing yourself fully with someone is an important factor in a relationship with someone. If you are hiding and riddled with anxiety, it's a waste of your time. There is someone out there who will love you for you! 
[Related: Is Your Chat Line Partner Toxic?]
HE/SHE TALKS ABOUT THE FUTURE WITH YOU
Relationships that last are ones in which there is constant talk of how the future is going to unfold. The fact that the future is being brought up within your private conversations is something that indicates that there's a long one ahead! Couples that don't talk about the future are likely in a situation in which one or both partners are not fully interested in a future with the relationship. Discussing the future doesn't have anything to do with spontaneity. You can still have an exciting relationship while acknowledging the future.  
YOU'VE COME TO LOVE HIS/HER FAULTS
The moment you realize that you love the faults that another person has, you also realize that you are falling for him/her. Every single person on earth has their faults. When you don't love someone, those issues can be incredibly annoying and unbearable. However, when someone you love does things that would normally aggravate you, and yet you don't feel annoyed, it's because you care so much for the person that those minute details don't hold a candle to the positive way you feel about him/her. 
THERE IS AMAZING PHYSICAL INTIMACY
If you've had a chance to be physical with your partner and it is mind-blowing, it might mean that he/she incredible in bed. But, guess what? He/she probably isn't! Your love for that person is what makes that physical relationship work in unbelievable ways. When people are in love, there is something electric that happens when they touch. Great sex is an explosive version of that electricity.