Surprising Things You Never Knew About Phone Dating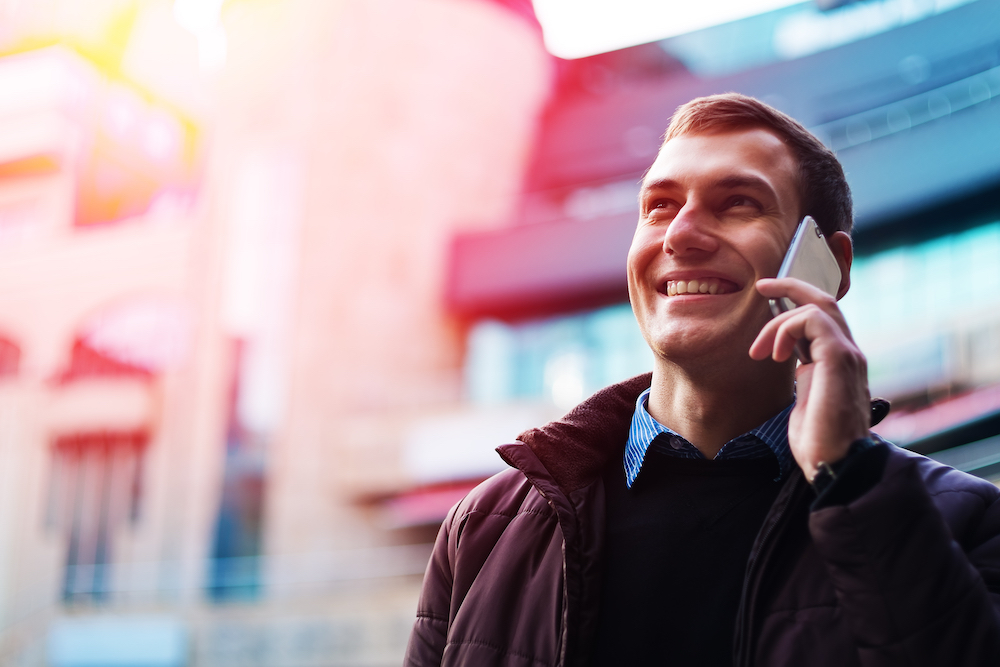 Dating comes in many different forms. From going out to dinner with someone your mom set you up with to sending juicy pics to someone you've met on an app, there's seemingly no limits when it comes to how you can find a romantic, friendly, or flirty partner. But one form of dating seems to float beneath the radar just a bit, and that's phone dating.
First, what is phone dating? If you don't already know, phone dating is chat line dating. It's when you call into a chat line service and record a phone greeting. Then, you are usually free to browse other greetings until you stumble upon someone's chat line greeting that tickles your fancy. Next, you can match with that person and chat the night away! Ok, so maybe you already know all of this about chatlines and phone dating platforms, so we won't bore you anymore. There are some pretty magical things about chat line chatting that you might not be so familiar with, and we want to show you what those awesome things can be! So, go ahead and sit back, grab some popcorn, buckle your seatbelts and get ready to be amazed by these surprising chat line dating things!
Chat line dating might be dating's most intimate form
Chat line dating is among the most unique forms of dating for romantic types. And, perhaps, it is dating's most intimate form. Before you go, "wait a minute, Chatline Connect, what are you talking about?!" hear us out… Think about other forms of dating. Let's start with the most obvious and old school: in-person blind dates. When you are meeting someone for the first time, what do you do? You make sure you look your best, get dolled for a fancy restaurant, and make sure you are on your best behavior. The person who you are meeting is doing the exact same thing, making for a seemingly forged interaction. Now, let's talk about app dating. Those are done primarily through messages in which a person has time to visually edit the things they would like to say and their responses to you. While on a phone date, you are speaking to someone who is likely sitting in the comfort of their own homes in their coziest clothing. They are speaking to you in real-time, so they aren't editing the things they say as they talk to you. On the contrary! When a person is speaking to you in their most comfortable state in real-time, they are talking from the heart, making phone dating perhaps the most truthful and intimate form of dating that you can possibly try out!
Smiles are audible
As you become more familiar with the world of chat line dating, you'll come to learn that you can read how people are feeling based on their voices and their timing. Can you really hear a smile? Science might say no, but you can certainly tell when you've made someone light up, smile, and blush. On a chat line, you go through a series of matches, greetings, and matches before finding someone that you really even care to make smile. When you find that special someone, and it could be very quickly, you will learn about the things that make them smile just by listening to their voice! This kind of thing is not possible with app dating or in-person dating. There's something magical and quite unique about discovering when a person's silence or vocal inflection means that you've affected them in some deep way.
People who use chat lines are often looking for a genuine connection
There are so many opportunities for people to meet others to flirt with. There are websites dedicated to just that, and tons of apps or even erotic options. However, a person who decides to call into a phone chat line is generally a specific type of lad or lady. They are someone who is just looking to talk or just looking for a connection. That's why when you call into the line, you can be pretty sure that the person you are speaking with is there for the right reasons. Even people who are looking for some sexy chat have the option to call an erotic chat line number if they want to spice up their conversation. However, if you are on a non-erotic chat line or calling a service that advertises itself as a dating line, you can be pretty sure that the person you are flirting with is seeking some type of deep relationship- whether it be serious or casual, romantic or platonic. Calling into a line and realizing that your match is there for the exact same reasons as you should give you comfort… it's one of the best feelings in the world!
Chat lines can be for friendship too
Speaking of platonic relationships, chat lines are a great place to make some local friends as well as meet someone for a romantic fling! There are tons of people who are calling into the line just to chat or make friends. Who are those people? Usually, they are people who are perhaps new to town or feel a little bit shy about making friends in public. Maybe they aren't sure if they are ready for a new relationship and would like to see if friendship is a nice way to move on from an ex painful breakup to a new relationship. If you are someone who might be looking for a friendship, this might be the perfect way for you to make that new platonic mate. And, who knows? Maybe that friendship turns into something more in the near future!
(If you like this, you'll love Questions You Can Ask to Spice Up Your Chat Line Relationship)