Making Phone Dating Work In Quarantine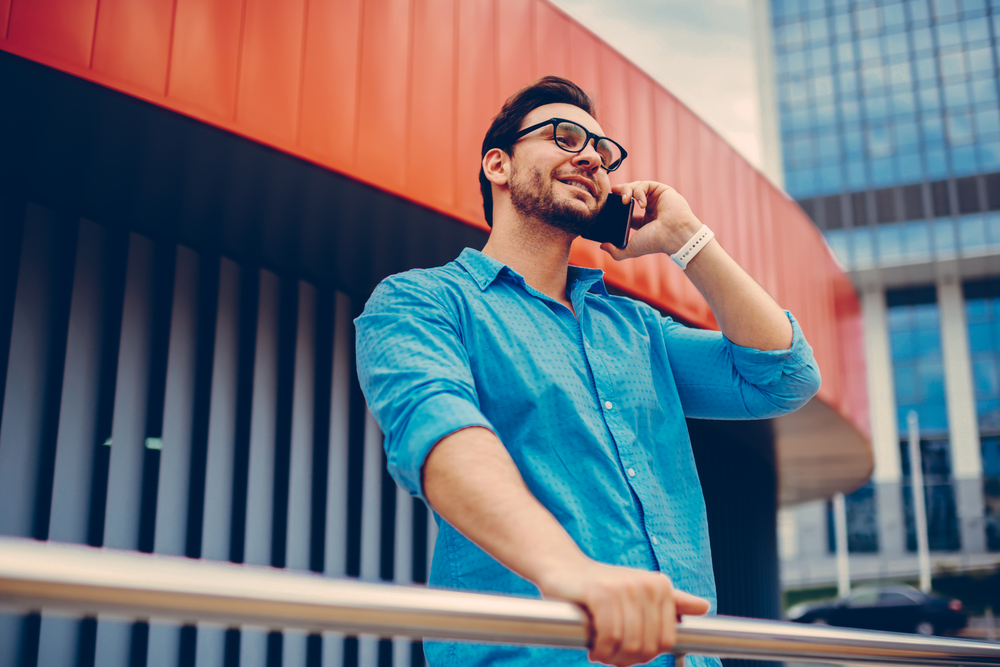 Quarantine is the bomb that has hit almost every aspect of life, including our dating lives. Things are irrevocably changed in many ways, but phone daters have the luxury of being used to living life in a virtual way. Chat line dating is kind of the new thing right now, even though it's been around for years. People who maybe wouldn't ordinarily find themselves on a phone are using these chat line platforms to find and create real sparks with people. These sparks could potentially blossom into the real thing, who knows!
The thing though is that there's this general sentiment in the air that we can give ourselves a break for many things. In some ways it's true. We can give ourselves a break for not having a job or for spending more time in our PJs, but what we can't let fall prey to bad habits is the way we manage and care about our relationships. If you are a phone dater who has gone a little slack since the whole quarantine thing, there are ways in which you can salvage your phone dating relationship. Here are ways to make phone dating work during these crazy unprecedented times.
Check-In With Your Chat Line Partner
Everyone, and we mean literally everyone, is going throughhhhh it right now. People are having a tough time coping with so much uncertainty. If you are some lucky someone's rock and you've gone a little MIA, take a moment to check in on your partner. In fact, check-in more than you normally would. Just call to ask how they are doing, how they are holding up, and if they need someone to talk to. It will go a long way. It also gives your phone dating partner a chance to ask you how you're doing with everything as well. Sometimes, commiseration is what brings people even closer together. It will also feel good to get your thoughts and feelings off your chest. It feels even better to know that someone you care about is there for you in this time of need.
Plan Phone Dates
With our schedules, all out of whack and the days bleeding into each other (speaking of, what day is it?), planning a phone date is going to help you keep your relationship on a positive and forward-moving path. Along with keeping your dating life going, it will also add some agency and sense of time to your life outside of dating. You can schedule the rest of your activities around your dating plans. Your partner will also appreciate you planning out the phone dates. It shows that you see a future with your phone date and actually has the power to strengthen the relationship!
Make Your Phone Date Special
To avoid monotony in your dating life, you can do things to make your phone date unique, interesting, and special. In some relationships, especially new ones, talking on the phone for hours and hours is something you could do every single night. But, if you've been in a phone relationship for long enough, you know that those late talking nights can tend to dwindle. To add some fun to the phone dates, you could play a phone chat game to get to know your partner even better, you could plan a phone date where you eat dinner at the same time or even watch a movie at the same time. Just knowing that your phone dating partner is going through a similar experience as you while on the phone is going to make it special.
Try Erotic Chat
Having a sex life in the phone dating game is a challenge, but you can absolutely have a sexual relationship that is also a phone one. Mastering the art of phone sex is actually one of the better things you can do for your relationship. It can be awkward at first, but once you blow past those awkward moments, it gets really, really good. You can experiment with sex games to be played over the phone, and you can experiment with sex toys. If you masturbate while on the phone with your date, it might be best to use a toy so that your hands can be used to hold up your phone. This is a cool and sexy way to bring sex into the relationship. That release is probably also really necessary and useful during these crazy times.
Surprise Them
We were talking about the monotony of life a moment ago, and nothing shakes things up like a surprise. You might be wondering how it would be possible to 'surprise' a phone date. Well, if you've met up before and know your phone date's address, it could actually be quite easy. Surprise your chat line partner with a sweet gift that they could really use while they are stuck inside without you. This could even be a sexy gift that can be used for erotic chat. Or, it could just be a nice dinner that you know they love. Order their favorite food to their door, send them a nice note, or even a gift from Amazon. This small gesture will go a really long way in keeping things on track during quarantine.
(If you like this, you'll love Quarantine Is Making Me Miss My Chat Line Ex… What Should I Do?)