Fun Date Activities to do with Your Chat Line Partner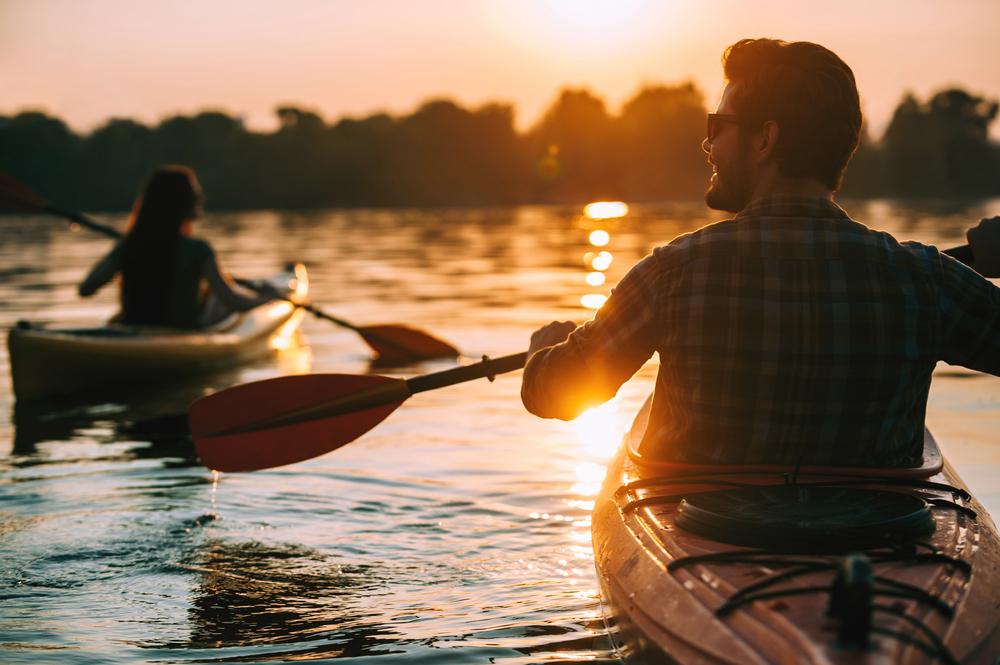 We all know how exciting it can be once you find somebody that you see some true potential in, especially if you start your relationship over the phone instead of in person. That just adds to the excitement once you finally get to meet up after chatting on the phone for so long. Once you do decide to meet up with your new chat line hottie a couple of times and have gone through the whole "wine and dine" portion of your relationship, what do you do to keep things interesting? How can you keep her on her feet, keep her engaged and interested at you? It is all too simple to get into a routine with your man or woman, whether it be via chat line (and the subjects you constantly talk about) or in-person. It is no fun to do the same thing every date night. You don't want her getting bored now, do you? If you don't surprise her, we guarantee she is going to hit the road jack and never come back. For this reason, we have decided to compile a list of fun date night/date day ideas for you and your chat line mistress.
(If you like this, you'll love Cute Gifts For Your Chat Line Honey)
Circus Class
If you know your girl is into trying new things and is physically fit, a circus class is a perfect place to kick off your date night. Book a private class for two to make it a little bit more intimate and enjoy learning a new skill with your S.O. See how comfortable she is taking risks by hopping onto the flying trapeze. Worst comes to worst, you get to console her with a hug, an intimate cuddle and a pep talk about how proud you are of her. This will also show her how she can really count on you to be her cheerleader.
Kayaking
Love the water? Enjoy the outdoors? Grab a kayak and discover all of the hidden beauties around the gorgeous body of water nearest you. Enjoy being isolated and having time to learn more about your girl. Who knows, you might even steal a kiss! Grab a couple of beers or a small cooler with a charcuterie board in it so that you can stop in the middle of the water and have yourself a picture-perfect rom-com moment. What could be better than that?
Gambling
Only indulge in this date night idea if you have some cash to blow – there are so many amazing date night ideas that there is absolutely no reason to break the bank. Tell your girl to dress up, or better yet send her a beautiful dress wrapped up in a bow with a rose lying on top, tell her to put it on and be ready at 8PM. Show up in an old limousine and have yourself a vintage date-night. Pull up in that cheesy white limousine and see heads turn as your beautiful woman walks into the casino and dominates at the poker table. Don't forget to order her a gin martini and grab her a pack of Virginia Extraslims. Don't you dare forget your sexy suit and bowtie and get ready to see where the night takes you.
Glass Blowing
Stimulate your creative side and try something new and succeed or fail as a team! There is nothing more fun than trying something new with your S.O.
Food Tasting
Yum yum yum. Who doesn't love food? Who doesn't love dressing up and having a fancy meal paired with gorgeous bottles of wine? If you enjoy a sophisticated night out we suggest you do you research and find the finest restaurant nearest you that has a food tasting menu and make yourself a reservation. How can you beat a candlelight dinner with an assortment of phenomenal bites and wonderful conversation? You are sure to impress her with this one!
Drive-In Movie
The tried-and-true dinner and movie date night….how boring! Why not switch it up a little bit? Everyone likes a good movie, so why not go old school and find a drive-in movie theatre? This way you won't break the bank, you will get to cuddle while sitting in your own car, giving you much more privacy than you would have in a movie theatre! Not only this, but you will also get to enjoy the cool breeze sifting in through your open windows and if you're smart, you will sneak in your own booze and maybe a nice picnic basket. Afterward, you can step out of your car and take a romantic midnight walk. Any girl would love for her man to do this – it seems like you are putting in a lot of effort in order to make your date night special, but in reality, this is as simple as it gets. We say that's a win-win!